TYPES OF PAINTINGS FOR MASTER CLASS TEMPERA
MASTER CLASS TEMPERA is perfectly suited for both quick studies and longer paintings and has many applications.

EASEL PAINTING.
The MASTER CLASS TEMPERA suits perfectly for paintings, etudes and sketches. Also, TEMPERA is often used for creating sketches for long-term artwork with oil paints, and for the first layer (or under-painting) before further major oil
MURAL TECHNIQUES.
For fresco and mural painting. Due to its strong adhesion and durable, elastic water- resistant coating, as well as natural, deep, rich shades, tempera is often used for decorating churches and cathedrals. Tempera will cover any degreased surface. It can be applied to metal, plasterboard, cement, plaster, wet and dry lime walls and on glass for decorative purposes.
ARTS & CRAFTS.
For miniatures. The consistency of MASTER CLASS TEMPERA makes it possible to paint very fine lines, drawing carefully complex and fine patterns and details on the surface of paper, canvas, cardboard, wood, metal, leather, glass, plastic and stone. The thick, elastic consistency of tempera makes it perfect for applying to uneven surfaces, painting of jewellery boxes, souvenirs, models or character miniatures.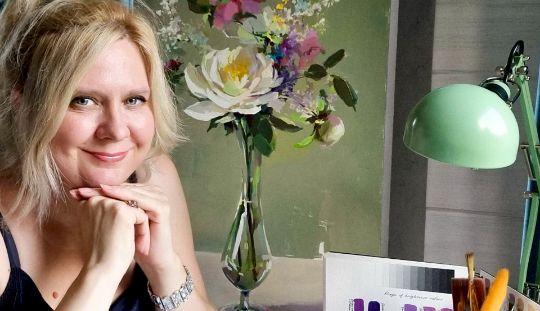 EKATERINA NESHKOVA
Tempera is an absolutely unique paint, it is suitable for artists who like oil, acrylic or watercolour. The most important difference between tempera and oil is that it is diluted with water. Tempera is slightly less dense than oil, but it can make a pasty stroke.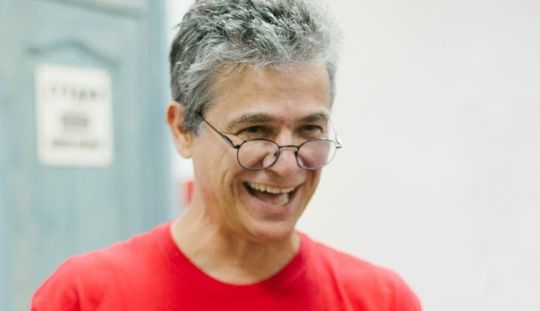 VYACHESLAV KOROLENKOV
Tempera is my favorite material for sketches. I like to use it in the plein air, because it is water-based colours, no solvents are needed, all you need is paper or cardboard, Tempera and water, as in watercolour painting, and it is very convenient.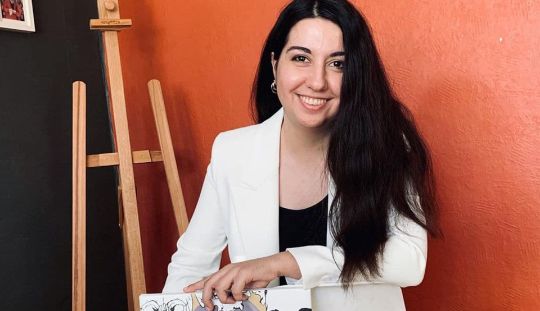 ETERY SIDYAKINA
As for me, I consider Tempera as versatile medium, that allows you to work pasty, like with oils and create big detailed paintings, but also make fast sketches on any paper you have at hand